The BEST website for building your own
MULTI-MONITOR COMPUTER
This video card is best for: Mid-range gaming, demanding applications, multi-monitor office
As of December 2023, this video card will run most games at medium settings.
It is also great for the casual gamer that plays less demanding games or games that are a few years old.
What is this?
---
Video Card
Brand
---
MSI
Graphic Engine
---
GeForce GTX 580
Manufacturer Part #
---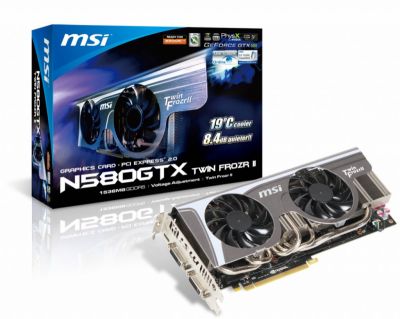 * Warning: the included content may change without notice (new editions, updates, etc). Be sure to check the listing before buying.
Specifications:
| | |
| --- | --- |
| Interface | PCIe x16 |
| RAM | 1.5 GB GDDR5 |
| SLI / Crossfire | Up to 3 video cards |
| PassMark Benchmark | 4981 |
| 3DMark Benchmark | 6640 |
| Warranty | 3 years |
Quick Features
4981
PassMark
Average Score
6640
3DMark
Average Score