Best 8-Monitor Video Cards [December 2023]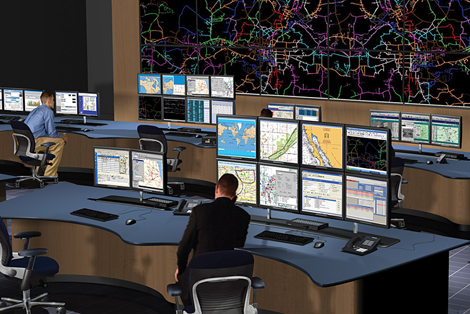 As of December 2023 there is currently JUST ONE 8-monitor video card on the market. This is a speciality card from Matrox and is meant for mission critical environment (which is why it is much more expensive then other 6-monitor cards) like information centers (Police, NASA, airports, train stations, etc) as well as commercial applications like video walls in commercial centers and so forth.
NOTE: An 8-monitor video card is for you if money is not a problem and/or you want a minimal computer / many of those cards, if you want a low power system, or any of the above-specified cases (usually medium to large corporations, governements, etc). Otherwise, you might want to look at my other selections of top multi-monitor cards that will be less expensive and maybe better suited to you.
NOTE: One of the main advantage of using this more expensive card is for people that are building video walls, they can use one or many of those cards in ONE computer to drive an up to 24 displays video wall. This is less expensive than having a complex array of 2 or 3 computers / systems that sync together to acheive the same results with less capable cards.
(See application examples below)
PNY VCNVS810DP-PB
Memory:
4 GB
Interface:
PCI Express x16
Maximum monitors:
8
Outputs:
8 mini-DisplayPort 1.2, EACH capable of driving one 4k monitor at 60 hz
Minimum power supply for ONE card:
400 Watts
One of the lowest cost 8-monitor videocard. This is a low power, single-slot card. Perfect for when you have limited space on your motherboard but still want maximum monitors. Also perfect for high reliability applications like signage.
Click here for more details on this product >>
* price may change by a few dollars from hour to hour & day to day