Best 4-Monitor Video Cards that are also great for gaming[October 2023]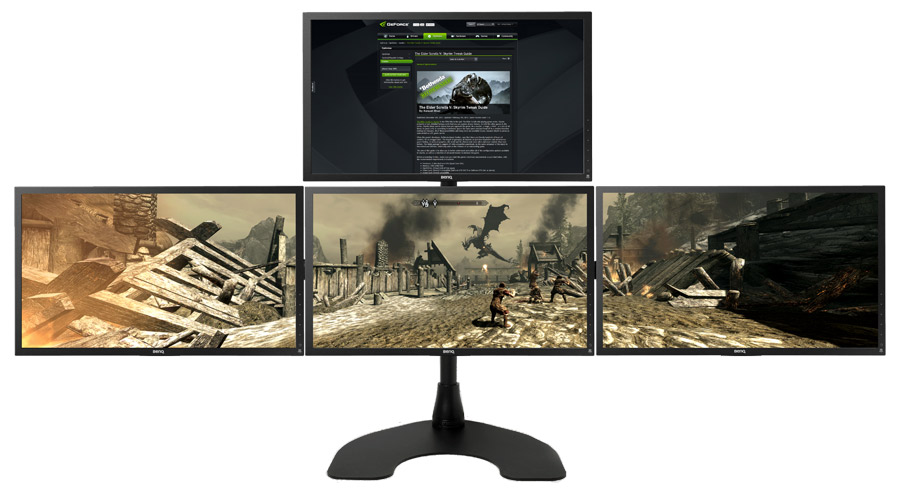 These are currently the best bang for the buck cards that I have hand picked if you want to build a solid gaming-ready multi monitor computer that can also do some serious work, video / image editing or stock trading.
NOTE: these cards are chosen for their best price-performance range. So older cards like most of the Geforce 700 series are out, since they are practically the same price (at a much lower performance) as the newer, 900 series Geforce video cards.
NOTE: EVGA, ASUS, Gigabyte, Zotac & MSI are some of the top brands for reliability, quality, customer service and trouble-free use, which is why many of the video cards on this site are from these brands. When you check the ratings and reviews, they are consistently high & positive.
NOTE: as you can see on my site, I'm not too fond of AMD video cards (Radeon series, etc). I've had quite a few of them in the last 15 years and every time they caused me problems: drivers issues giving me the "Blue Screen of Death" (BSOD), video lag on some occasions, etc. So unless there is no good alternative at a similar price, I tend to stay away from them.