The BEST website for building your own
MULTI-MONITOR COMPUTER
This video card is best for: High-end gaming, demanding applications, multi-monitor office
As of October 2023, this video card will run most games at high settings.
What is this?
---
Video Card
Brand
---
EVGA
Graphic Engine
---
GTX 960
Manufacturer Part #
---
02G-P4-2968-KR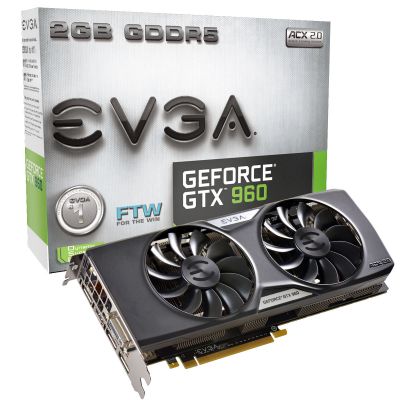 * Warning: the included content may change without notice (new editions, updates, etc). Be sure to check the listing before buying.
Specifications:
| | |
| --- | --- |
| Simultaneous Monitors | 4 |
| Interface | PCIe x16 |
| RAM | 2 GB RAM |
| Recommended Power Supply | 400 Watts |
| PassMark Benchmark | 6001 |
| 3DMark Benchmark | 10500 |
| Warranty | 3 years |
Quick Features
400 Watts
Rec. Power Supply
6001
PassMark
Average Score
10500
3DMark
Average Score